With the advancement and extensive adoption of highly developed mobile devices such as iPads, iPhones, Blackberry and smart phones, mobility has become the key solution that every business needs to incorporate, to grow a competitive edge with quicker and a smarter workmanship.
What we do?
We plan, build, promote, manage and market amazing applications for mobile that are not only creative but also helpful to the mobile users.
Smart Thinking assists our clients to efficiently influence the mobile platform that makes easy access to websites or popular social media sites, with swarms of applications that reaches their customers easily and engaging them efficiently.
At Smart Thinking, we can help your business growth with our prompt and cost-effective mobile development, with a mission to deliver your services or products in the market. We have a skilled team of experienced mobile app developers who uses innovative ideas with ingenuity with a dedication to our clients. We provide mobile apps for iPhone, iPads, Android Phones, Blackberry and many more at a competitive price.
With our wide range of experience, we have ample of knowledge in the particular domain to pave the journey in an efficient mobility technique and provide inimitable mobility solutions for our valued clients.
Mobile App Development Services we provide :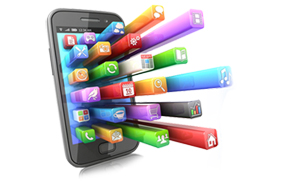 Personalized Mobile Apps Development
Mobile Widget Development
Mobile Porting Development
Business Mobile Solutions
Mobile Game Development
Mobile Application Integration
Icon and Theme Design Application
How mobile app development will facilitate your business?
The people in today's era are moving ahead and uses mobile app to browse any information, products or services they require. The mobile website should be easy on the eye and all the information should fit in brilliantly. Mobile phones are very handy and people nowadays prefer to use their iPads, Tablets, iPhones and smart phones than using their desktop. This is the reason why mobile app is very crucial for every business.
Business opportunities
Boost your accessibility
Fortify your brand
Augmented sell-through
No matter, whether your business is small or a colossal one, an innovative mobile app will help you obtain as well as retain customers.